6 Hot Selling Points of the CIMON Xpanel eXT & nXT HMI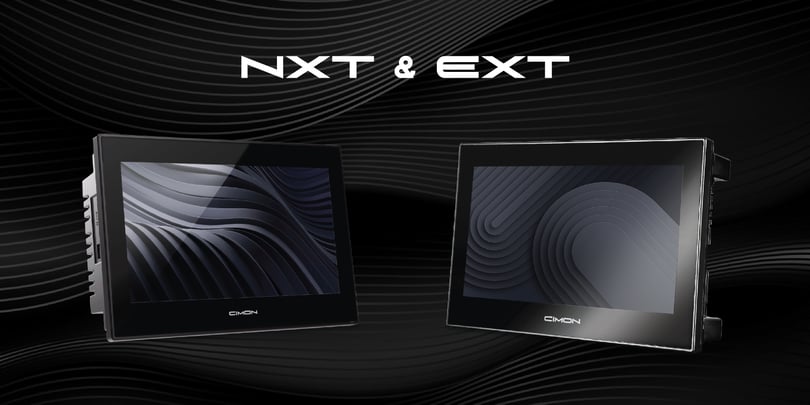 Are you looking for a practical and reliable HMI for your next project? Find out why the CIMON Xpanel eXT and nXT HMI series are the ideal choices for solutions of any scale. After careful consideration of the feedback from our customers, CIMON has released the eXT and nXT series HMIs, sporting a host of the industry's most desirable features. Here are some reasons why many customers choose these HMIs for their industrial automation needs.
#1 Top-Quality Hardware and Design
The nXT and eXT series HMIs are built to withstand the toughest industrial conditions and to operate at peak performance throughout their lifetimes. CIMON offers various models that are NEMA 4X rated, IP65 & IP68 certified, and meet international compliance standards for the FCC, CE, ICC, and UL. CIMON eXT and nXT HMIs come in screen sizes 7", 10", 12", and 15", all of which are VESA mountable. With a fanless design and optional aluminum bezel, these HMIs will fit in most industrial control panels.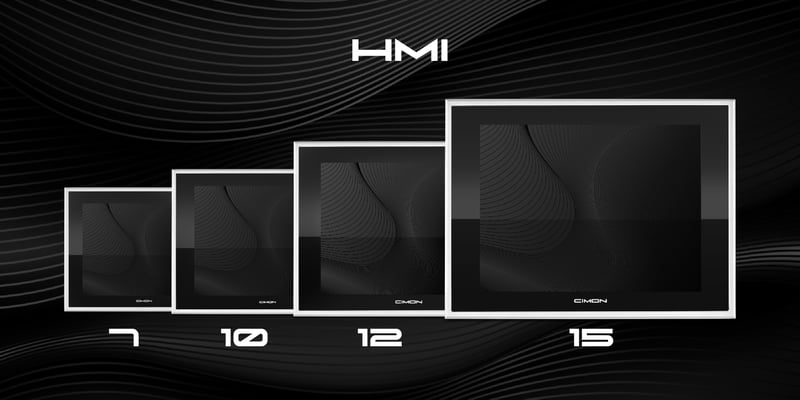 #2 Intuitive UI Creation with Canvas Software
A key but often overlooked aspect of any HMI is the design software that goes with it. Canvas is a free, intuitive, and powerful program for building, testing, and deploying HMI projects. No development or runtime licenses are required to download and test out the software. Canvas employs a simple, yet powerful drag-and-drop interface to expedite the development process. Choose from hundreds of graphic library objects to handle all of the most common use cases, or build any page you can imagine by combining and customizing basic objects.
#3 Flexible Project Deployment
With Canvas, you can download projects remotely over Ethernet or using a USB Mini-B cable. Projects can also be stored on and loaded from an SD card or USB stick—perfect for making changes in the field. Safely test your projects using the built-in simulator before moving to a production environment. After deployment, you can view and control the screen in real time using remote VNC.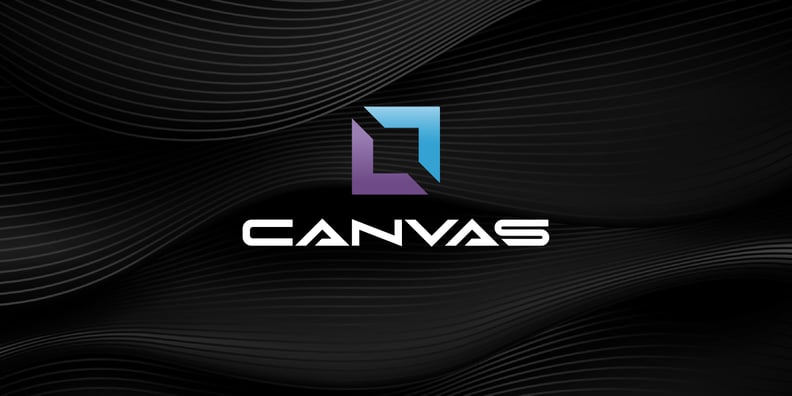 #4 Versatile Communication Options
With a selection of the most common communication drivers, you can easily use Canvas when integrating CIMON hardware into your existing operations. Allen Bradley, Siemens, Mitsubishi, Omron, and many other PLC types are supported. Modbus client and server options make it possible to connect to virtually any device, allowing you to turn Canvas into an inter-protocol gateway. Each model comes with two Ethernet ports and serial connections for RS232C and RS485.
#5 Powerful and Convenient Utilities
Canvas provides a wide range of helpful tools designed for tackling real automation problems. Alarms, trends, scheduling, and data logging help you keep track of your most crucial data both historically and in real time. Security controls prevent unwanted access, and built-in multilingual support lets users choose their preferred language and font in a single action. For advanced users, nearly any problem can be solved using the JavaScript scripting engine, which supports file I/O and the ability to call external programs at runtime.
#6 The CIMON Difference
CIMON places a high priority on making its products accessible at all levels. CIMON's CICON PLC software and UltimateAccess SCADA make it a snap to include Xpanel HMIs in larger projects, and vice-versa. With CIMON, both customer support and design software are complimentary. No need to search your email history for a support code, only to be put on hold. CIMON also provides free online training and resource videos so that anyone can start automating with ease. Our team of friendly and highly-trained experts is dedicated to helping you with any problem, big or small. Click here to visit our website and learn more about our software and various HMIs.